Select a year
2011 is one of the biggest years for AIDS stamp releases. The Univeral Postal Union (part of the United Nations) is encouraging all member nations to release a stamp commemorating the 30th anniversary of the discovery of the AIDS virus.

In addition to the pictured stamps below, a number of additional countries are confirmed or rumored to be releasing AIDS stamps this year:

Iran and Malawi have also been mentioned by the Universal Postal Union as releasing at least one AIDS stamp sometime in 2011. (They may turn out to be cancelations, pre-stamped envelopes, postcards, or the like.)
Cambodia
Scott 2390-3

Interestingly, the series was originally intended to include a 5th stamp. This stamp was aborted before release out of both budgetary constraints and concerns over the image. This is the image of what would have been the 5th stamp.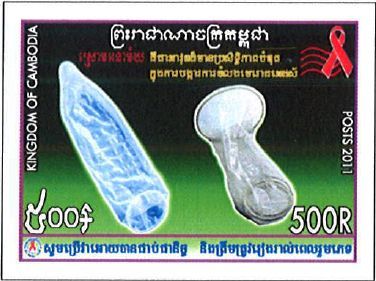 Cameroon
Scott 972-4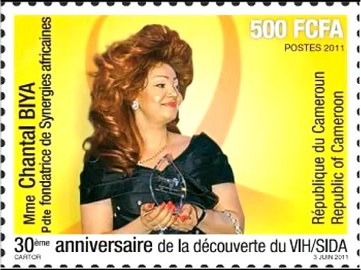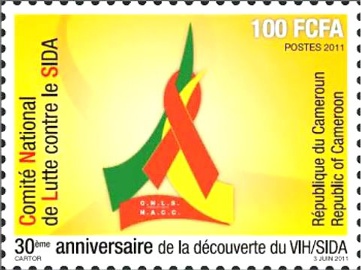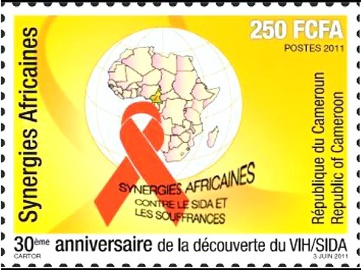 The woman on the first stamp is the first lady of Cameroon. She is one of the driving forces behind the Chantal Biya foundation (as seen in their 2001 stamp set).
Luxembourg
Scott 1320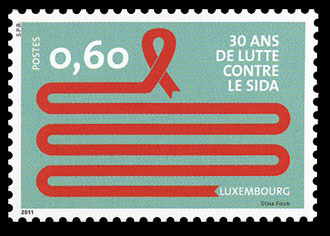 Morocco
Scott 1137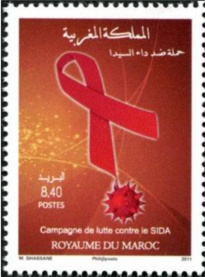 Note the spikes on the virus. Morocco did a similar design back in 2006, even though the AIDS virus looks like it has has suckers, not spikes.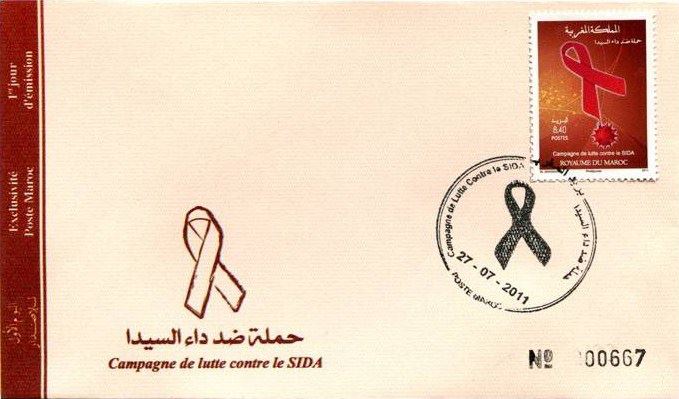 Scott 1141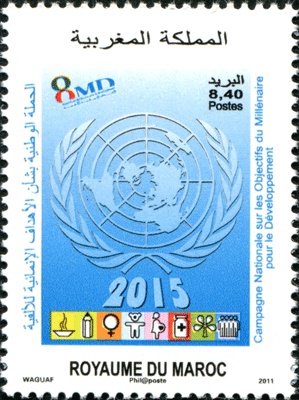 This stamp was released in promotion for their work on the UN Millenium Development Goals. The pill bottle on the bottom is the logo for goal #6, Combatting HIV/AIDS, Malaria, and other Diseases.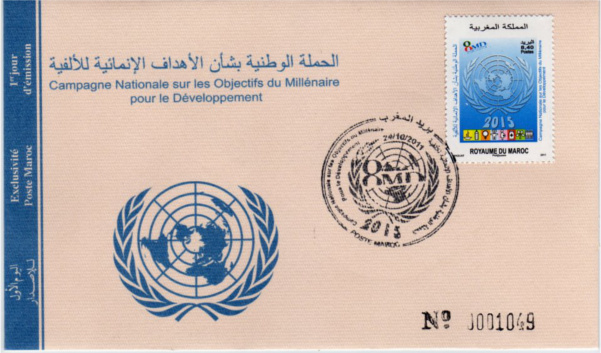 Mozambique
Scott number unknown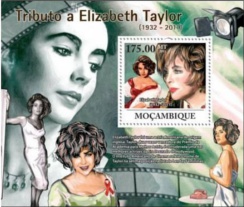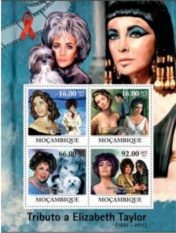 These suspicious souvenir sheets from Mozambique have recently appeared on the market by a questionable dealer. They look nothing like the authentic Mozambique release from 2006, leading me to believe these are either excess/junk stampage or just plain fraudlent.
Romania
Scott 5274

The stamp has been printed on 32-stamp sheets along with 12-stamp sheetlets (with the four tabs). So if you want to buy this stamp with the tab, make sure you know in advance what you're ordering as you might not get it otherwise.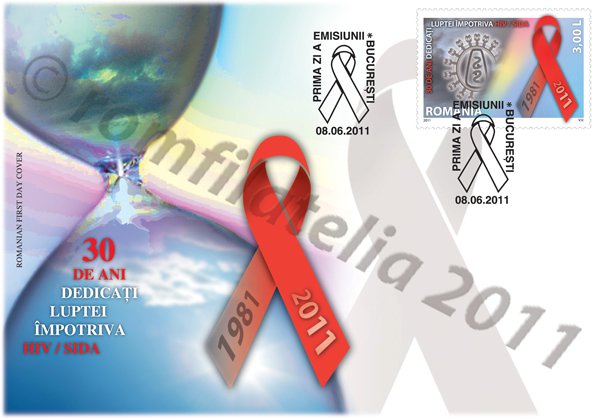 St. Lucia
Scott 1274

Togo
Scott number unknown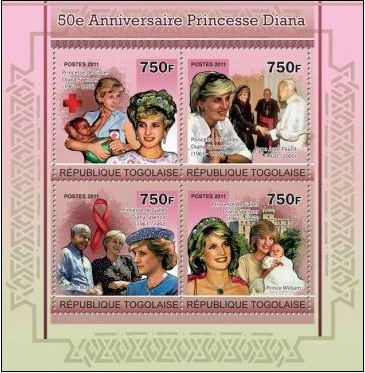 I have previously posted that I thought this stamp was an illegal issue. One of our website readers e-mailed the Togo postal service and received a response back that the stamp is an authorized release. He sent me a copy of their e-mail and that's proof enough for me.
Uzbekistan
Scott 683